Master The Art of Connecting
30 Tips To Authentic Conversation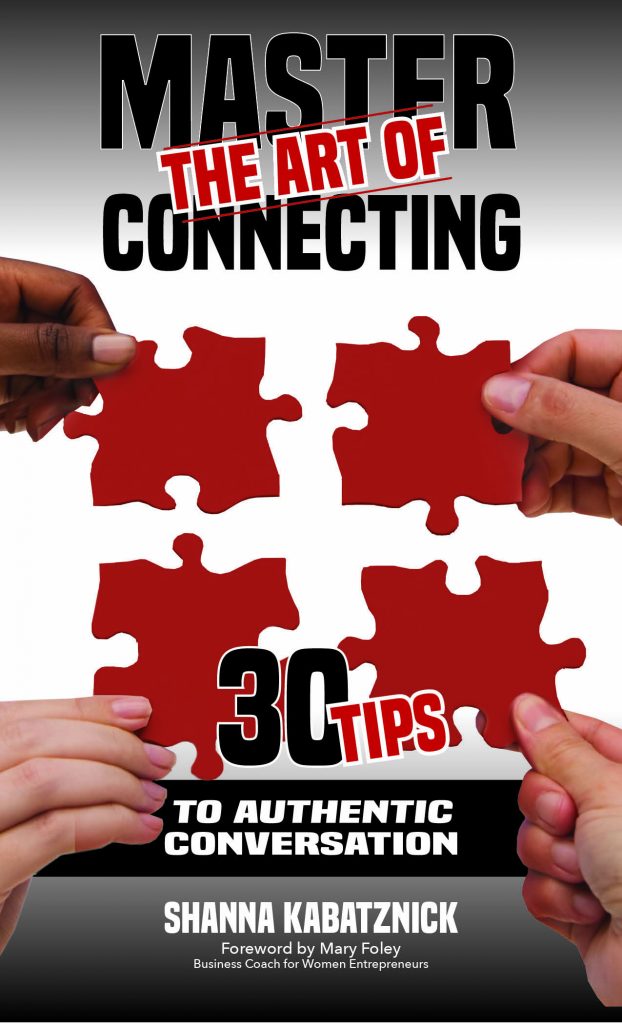 If you've attended dozens of networking events that left you bewildered with a pile of business cards and no solid business leads, you aren't alone. Too many women have experienced events like these that are focused on selling rather than getting to know the individuals at the event. Master the Art of Connecting – 30 Tips to Authentic Conversation will help you become an engaging businesswoman ready to meet the needs of your clients. Shanna Kabatznick, Speaker, Author, and Business Leader, has made it her business to learn how to connect business owners. In her book, she shares 30 tips that will put you on the fast track to connecting. Master the Art of Connecting is a handy pocket guide you can take on the road. It covers before, during, and after the event, and even includes note pages for gathering ideas while on the way.
"This is Shanna's brilliance, now in the palm of your hand." —Mary Foley 
About Shanna, Motivational strategist, bilingual speaker, and published author Shanna K. has built her career on connections. As CEO of FABWOMEN, a fast-growing international women's organization, she is known for her enthusiastic-yet-strategic approach. Shanna leads monthly FAB events where she promotes the art of connecting. Called the Queen of Connections, she has helped hundreds of women build lifelong connections and friendships. Shanna has been featured on Virginia This Morning and in CEO Magazine among others.
It's time to energize, engage and elevate your work, your team and yourself!