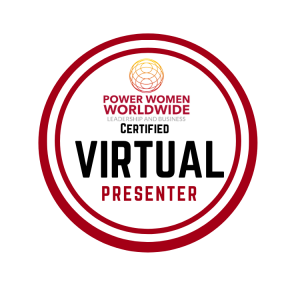 Ready to Champion Inclusion,
Create Connections,
Cultivate Commitment?
New energy. Powerful results
Is your sales team struggling with high turnover, poor communication or cultural challenges? 
Build a more productive, cohesive team with Shanna K.'s encouragement, training and support. Each interactive training provides a powerful, engaging learning experience complete with actionable take-aways.
Popular Training Topics Include
Selling is out… Connecting is in
Dig into the mindset of your ideal client, and learn how to close the deal through authentic sales conversations.
The Art of Connecting Cross-Culturally: Sharing Stories that Matter
Explore the impact and benefits of cross-cultural connection and develop an inclusive, global mindset.
Connecting is the New Networking: Building Relationships that Matter, One Person at a Time
Develop and deepen relationships (and improve job satisfaction!) through powerful, authentic conversations
Own the F.A.B. Woman in You: Fearless Woman, Authentic Leader, Bold in Business
This upbeat, engaging training encourages all women in business to step up, embrace, and leverage their inner power.
NOTE: All of Shanna's topics can be customized to fit your audience needs. You can combine topics or let Shanna create something ideal just for YOU! Shanna's topics can also be presented as Keynotes, Breakouts, Workshops or Trainings. All presentations can be done in Spanish.
Ready to strengthen your team through authentic connections? Shanna's in-depth training is your solution.
Ready to experience Shanna K?