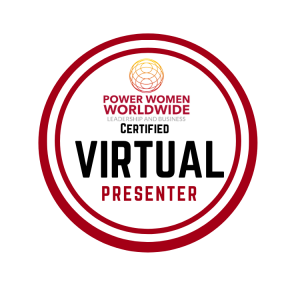 Cohesion
Communication
Connection
Popular Training Topics Include: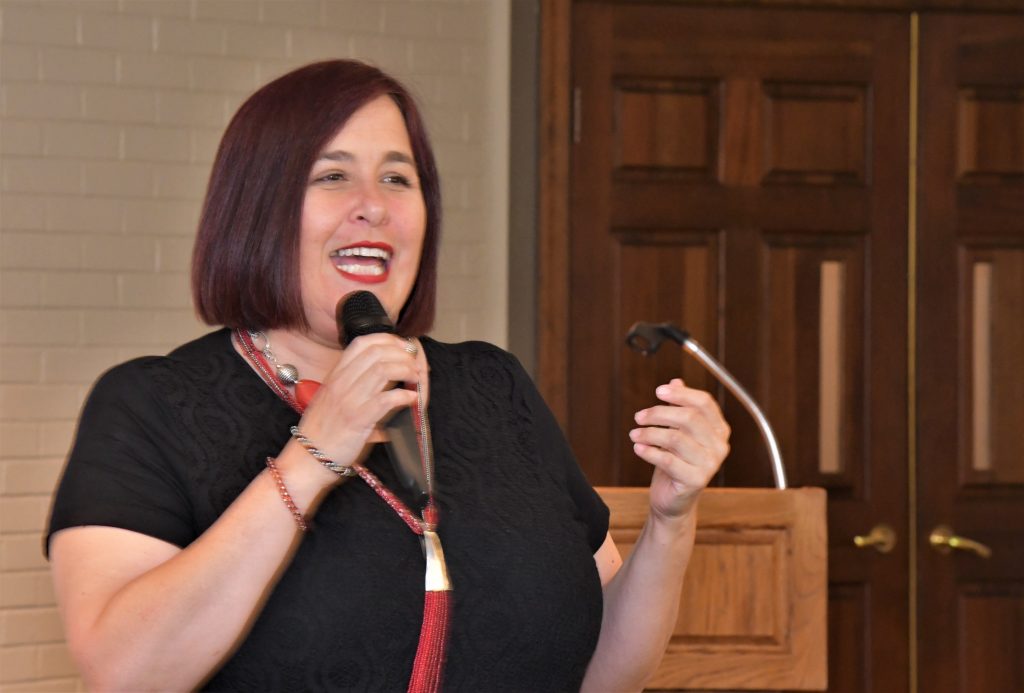 Selling is out... Connecting is in
Does your team hate to pick up the phone? Does the word cold-calling deter them? Are you looking for training that will get them excited when they hear "Sales Training?"
Activate your sales team with Shanna K! In this hands-on, role-playing training, team members will dig into the mindset of their ideal client, learn how to close the deal through authentic sales conversations, and practice and engage with each other to master sales skills designed to impact the bottom line.
This training will cover: 
Understanding who your ideal client "really" is

How to generate warm leads that convert

Close the sale without a "canned" elevator pitch

Have a 60-second introduction that gains attention
The Art of Connecting Cross-Culturally: Sharing Stories that Matter
Now more than ever, an organization's success depends on its ability to embrace a cross-cultural mindset. Traditionally, the benefit of this commitment to diversity is attributed to the creation of products and services that appropriately serve an ever-increasing diverse population. What many organizations fail to realize, however, is that not only must this global mindset be cultivated from within the organization first but that this internal shift can also have significant measurable benefits. Organizations who successfully embrace their internal cross-cultural diversity and actively encourage connection throughout all levels can expect to see increases in productivity, improved morale and decreased turnover. 
In this engaging, interactive training, Shanna leads teams to explore the impact and benefits of cross-cultural connection, sharing the roles diversity and inclusion have played in her inspirational journey to success. Team members will leave with a foundational understanding of unconscious bias and its influence in the workplace. They will have tools, and techniques to conquer stereotypes and create an inclusive environment.  By understanding this, your team will be stronger in sales and building relationships.
What will we learn: 
understanding unconscious bias

 Simple tools that facilitate authentic connections that foster a more inclusive environment

Specific ways to modify communication styles based on the cultural makeup of the organization
Participants will leave with a sense of belonging and that their uniqueness is appreciated. This feeling will foster a stronger sense of community and involvement in their everyday duties.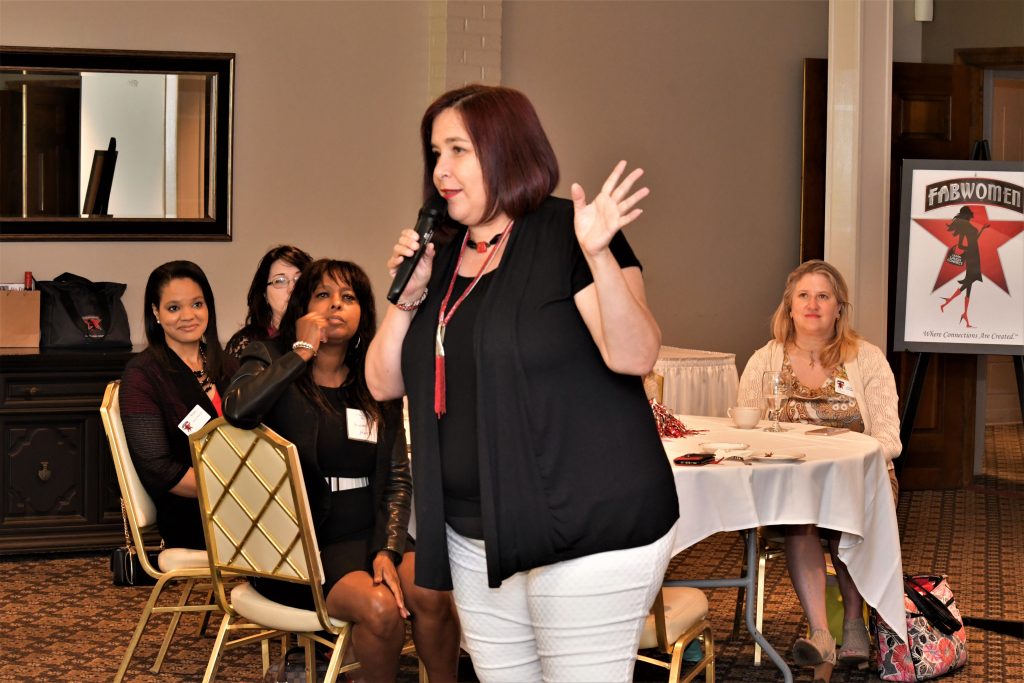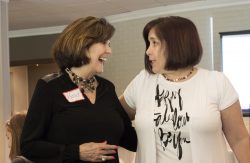 Connecting is the New Networking: Building Relationships that Matter One Person at a Time
Networking is still the best way to prospect, yet at times it can feel exhausting, overwhelming and frustrating. What if you can pivot from networking to connecting and building stronger relationships? In this hands-on interactive workshop not only will you practice various ways to connect but you will also learn how to build your "60 second introduction." Feeling confident answering the question "what do you do?" can help you engage with your ideal prospect and help you generate more sales. Whether introvert or extrovert this session will give you the tools to connect with others easily, authentically, and powerfully.
In this hands-on workshop you will learn:
Understand the 3 critical difference between networking and connecting

How to create your 60 second W.O.W statement

How to determine where to best connect with ideal prospects
Own the F.A. B. Woman in You
"Why don't I have the business relationships I know I need to succeed?" 
"Why aren't I at the level in my career I thought I would be by now?"
"Why don't I speak up with confidence from the seat I have earned at the table?"
"Why haven't I been able to build & lead the strongest team in my organization?"
"Why am I not the influencer I know I am meant to be?"
If any of these questions sound all too familiar, then you need to discover what it takes to be truly Fearless, Authentic & Bold. I call it being F.A.B. & it starts with asking a different question altogether.
What will living from the rock-solid foundation of my best F.A.B. life do for me in my career, life, and relationships?
When I left my familiar home in Ecuador to attend college in the southern United States, I experienced a nearly debilitating "culture shock." I didn't look like anyone else. I didn't talk like anyone else. I just didn't fit in. I knew one thing for sure. This is not the life I stepped out of my comfort zone for. Instead, I made one pivotal decision that changed everything in my college experience, my career, my relationships, & positioned me to be successful in business to this day.
Your participants will learn: 
The insight & decision that helped me pivot & free the FAB woman in me 

How to stay authentic no matter the environment, challenges or situation

 How does Boldness make you stronger in your personal and professional life?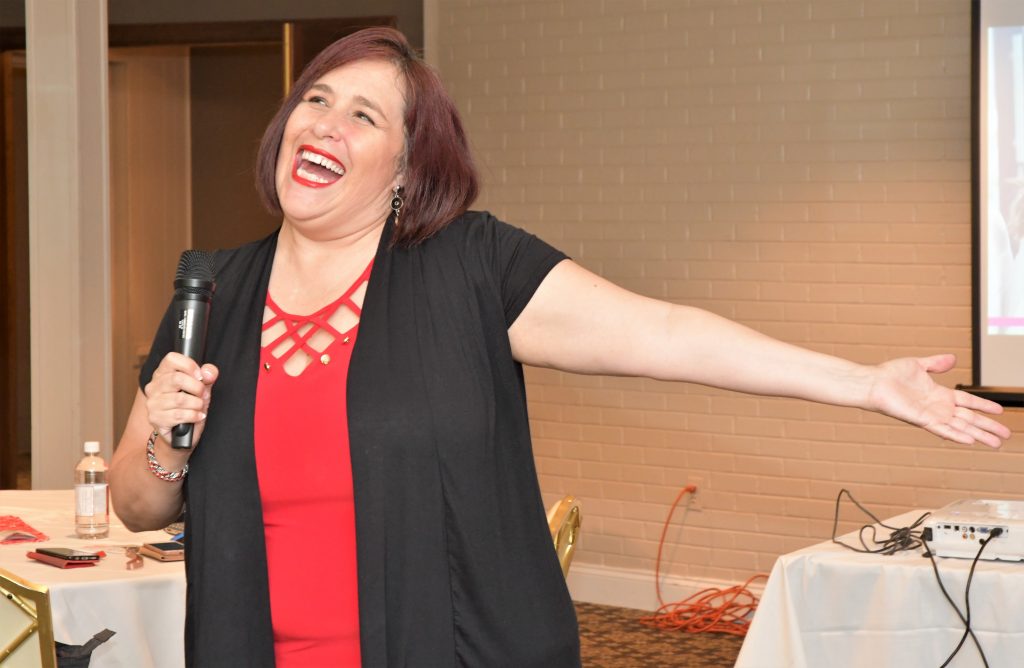 Ready to experience Shanna K?